What to See & Do In Mildura
November
2nd to 3rd November
This annual race takes place in two rivers starting in the Darling River at Wentworth passing though the Murray Darling Junction and up the Murray River to Mildura with Apex Park being the turnaround point.
Australian Alternative Varieties Wine Show
November 6 to 9 The show aims to provide an alternative to the mainstream wine shows, a dedicated forum for alternative or emerging wine varieties and to encourage alternative, more cutting edge judging procedures.
Mozart The King – Melbourne Chamber Orchestra
22 November
Majestic, elegant and expansive, the Piano Concerto No 22 delights with its subtle beauty and Mozart's ever-present gift for melody. To perform it with MCO, one of Australia's best loved and most charismatic pianists, Stefan Cassomenos.
Mildura Beerfest
30 November
The first-ever Mildura Beerfest is shaping up to be absolutely epic! Guests can enjoy the brews, ciders, wines, food, the smooth sounds of hand-picked live performances while they relax on the lush green lawns, soaking up the beautiful summer sun Mildura has to offer. This event is sure to become a great Mildura tradition, bringing together beer lovers from far and wide.
Malibu & Axis Boats Wakeboard State of Origin – SA vs Vic
Watch South Australia and Victoria go head-to-head in this epic clash of the states. Whether you're a local or a visitor, come on down to the Mildura Riverfront for a day of fun, entertainment and marvel at the amazing talent displayed by competitors of all ages. Enjoy the family friendly atmosphere and hospitality available from Mildura's wonderful local riverfront businesses.
December
Mildura Fringe Summer Thrills Laneway Festival
7 December
A summer laneway music festival. Long summer days call for long summer nights and Summer Thrills has you covered. This year, we return to Tschirpig Lane in support and celebration of our LGBTQIA+ community. Expect an all inclusive music, art, creative chaos + good vibes festival. Anybody who enjoys a good boogie, spontaneous art experiences, and excellent summer times should attend.
Fossey's Fabulous Summer Festivale
14 December
Celebrate the end of the year with music from Jauntybelle Trio, Dolly Diamond, River King Rising and The Drowning Sorrows. Entertainment by Dubrazil Entertainment and Jessi and Co Aerial Performers. Dinner included with awesome food – Seoul Chicken & Slaw, Paella with Robbo, Cheffries Eats & Meats Burgers.

Willowfest Australian Cricket Championships
27 – 30 December
Cricket teams from all over Australia and around the world come to the vibrant holiday mecca of Mildura and Wentworth to enjoy the summer weather, play cricket on first class facilities and vie for the largest prize money purse offered for a Carnival of this type in Australia.
Mildura New Year's Eve Celebrations
31 December
From live music acts and performances for children through to two spectacular fireworks displays, the New Year's Eve celebrations offer something for all ages to help bring in the New Year. Based at Nowingi Place, the free event kicks off at 7pm with a packed program of entertainment.

January
2020 Tennis Victoria Inter-regional Country Championships
3 – 5 January
The Tennis Victoria Inter-regional Country Championships are an annual teams and individual tournament played in early January over three days at a regional venue in Victoria. Approximately 250 players from the 11 Victorian country regions compete at the three-day event that gives players a unique opportunity to play against some of the best country players from all over Victoria.
The Festival is one of Australia's leading regional arts festivals. The festival offers a rich and vibrant program of visual and performing arts, workshops, theatre, Big Screen outdoor cinema, music, exhibitions and comedy.
2020 Mildura MS 24 Hour Mega Swim
18 – 19 January
The MS 24 Hour Mega Swim is a fun team relay event where teams have a swimmer in the water for the entire 24 hours and compete for laps swum and money raised, in support for people living with multiple sclerosis. It is one of Australia's most popular and fastest-growing fundraising events, bringing communities together.
Australia Day Celebrations
Enjoy the community spirit at one of the many Australia Day celebrations across the Mildura region. Celebrate our national day with a barbeque breakfast, a glass of fresh orange juice and the company of fellow Aussies, sharing in the spirit of the day.
February/March

Mildura Grand Tennis International
Mildura Grand Tennis International features Australia's prominent and emerging tennis tadlent; a tournament not to be missed
April

Mildura Easter Power Sports
Easter Power Sports comprises of four sporting clubs who run major sporting competitions over the long weekend. These clubs include: Mildura Ski Club, Sunraysia Drag Racing Association, Timmis Speedway and Mildura Motorcycle Club. The Easter Power Sports Show & Shine and the Mildura 100 Ski Race attract thousands every year.
Victoria's most popular racing carnival and no doubt one of the best harness racing carnivals in Australia, this event is recognised nationwide.
Set alongside the beautiful Lake Cullulleraine, this festival aims to bring tourists and residents from the broader municipality together to showcase the Millewa region and its great rural lifestyle. The event is held over a weekend and involves music, sport, children's activities, displays, demonstrations, food along with art, environment and musical workshops.
May

Where agriculture and community unite – the Mildura Field Days is an opportunity to promote all of our regions agricultural industries, and assists our farmers through exposure to new information, technology, advances, improved farming systems, and a national stage where excellence can be awarded.
June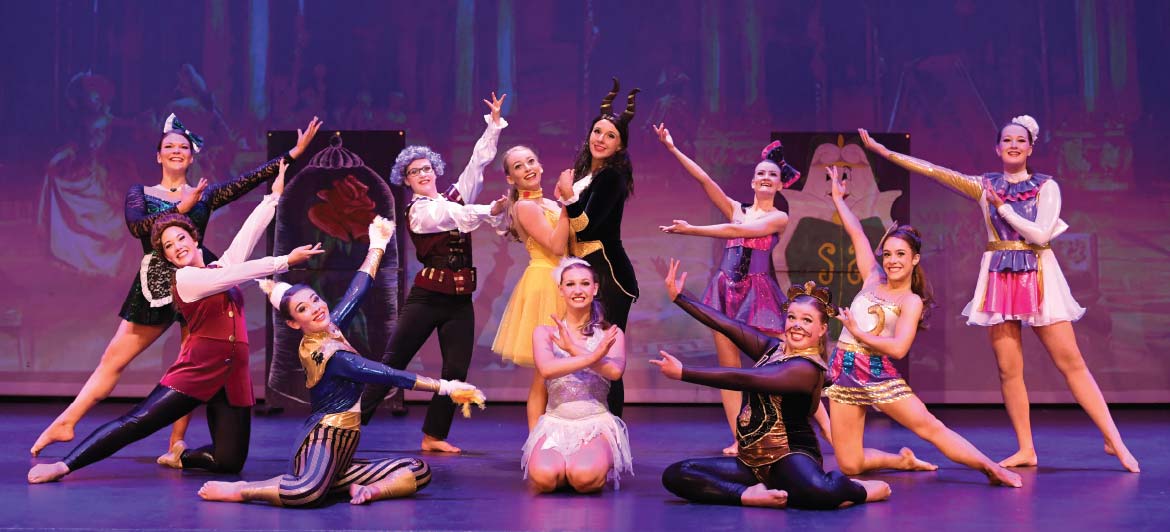 For three and a half decades, the Mildura Eisteddfod has provided a chance to showcase and celebrate our region's most talented singers, musicians, dancers and performers. Of course, the event now attracts accomplished and new and exciting performers from across Victoria, as well as interstate.
Sunraysia Multicultural Festival
The main objective of the festival is to showcase the cultural and ethnic diversity of our region, through a vibrant event which encouraged the participation and engagement of the whole community.
July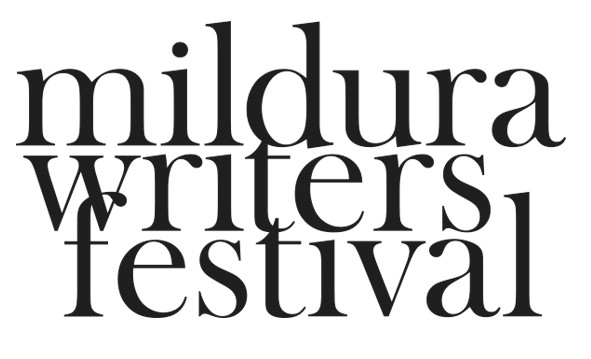 The Mildura Writers' Festival brings together some of Australia's best writers in an intimate, winter program of workshops, lectures and discussion forums.
The largest national junior and senior motorbike desert race in Australia, arguably tougher than the Finke Desert Race. Hattah has the reputation as being the most challenging off road race in the country.
Euston Club Resort Mildura Cup
Mildura's horse racing cup carnival includes marquees, fashions on the field and kids entertainment.
Sunraysia Gang Show is the largest and longest running youth theatre production in the Sunraysia Region, the very north-west tip of Victoria, Australia.
August
Great Australian Vanilla Slice Triumph
Bakers from around the country will converge on Mildura to find out who bakes the ultimate vanilla slice. With live entertainment, kids activities, cooking demonstrations and a Vanilla Slice Market Hall for you to buy and try!
The Wentworth Show is one of the nation's few remaining authentic country shows and as such, the organisers pride themselves on an event that manages to retain its rustic, rural flavour while catering to an increasingly wide variety of tastes.
September
Mildura Country Music Festival
Mildura Country Music Festival rates a mention alongside Tamworth Country Music Festival and the Gympie Music Muster as one of the big three. The major point of difference being that the Mildura Country Music Festival is Australia's biggest showcase of Independent entertainers. (Sept-Oct)
Enjoy a great day out at an outback race meet. Hot and cold food available, as well as bar facilities. Jumping Castle and pony rides for the children. A great social day out for families. In the evening, enjoy live entertainment on stage outside the Pooncarie Hotel.
October
Come and see the action with the horses, the bulls, the cowboys and cowgirls and the funny clown in the ring. Enjoy some of Australia's top riders and enjoy all the entertainment that is on offer.
Patchewollock Music Festival
One of the very few free festivals on the calendar, audiences can expect a fun-filled program of music, dance, comedy, yarn-spinning, bush tucker and, just to be different, sheep racing.
Goanna Run
The annual "Goanna Run" is held in late October, one of the best times to visit Mildura. The Goanna Run attracts Hot Rodders and their cars from all over Australia and even as far as New Zealand and the USA.
Held over three days the local community show includes something for everyone. Pat baby animals, be delighted with the horses in jump, dressage and novelty events, local talent in the ever popular exhibitions, feast on all your gourmet and fast food favourites and get into the hurly burly of the show rides.
Official Visitor Guide
https://www.visitmildura.com.au/VisitorsGuide/index.html#milduravisitorsguide_web/page/1
November Dates Below:
https://www.visitmildura.com.au/VisitMildura/media/PDFDocuments/Whats%20On%20in%20Mildura/What-s-On-Mildura-November-2019.pdf
Or check out the Visit Mildura website below for more:
https://www.visitmildura.com.au/attractions/Along-the-Murray-River.aspx
Markets Coming Up
Do your shopping outdoors at a colourful community market. Stock up on fresh locally-grown produce and gourmet foods, meet the producer and enjoy the social occasion of one of the regular markets held in and around Mildura.
The Sunraysia Farmers Market provides the platform that links good food direct from the regions genuine producers with community. Indulge the senses, taste, wander and unwind as you discover a range of superb fresh fruit, vegetables and herbs; freshly brewed coffee, wine, olive oil, preserves and condiments; eggs, honey, grains and nuts; freshly baked bread, pastries and cakes plus meat and smallgoods and so much more.
Take the time to enjoy breakfast made from the market's produce under the giant river gums beside the Murray River. There's plenty of parking, pathways and flat ground and with the playgrounds nearby, it's perfect for families.
Open 8am-12pm, first and third Saturday of each month.
Jaycee Park, Cureton Avenue, Mildura
Red Cliffs Country Market
Held on the first Sunday of every month from 9am – 1pm on the footpaths of Ilex Street and Indi Avenue in Red Cliffs and offers a fantastic carnival experience to all visitors. Many of the local businesses are open as well as over 100 market stalls to browse through. There is local entertainment (varies each month) and kids activities and entertainment. The markets spill into the luscious and shady Barclay Square; a great place to rest for any weary shopper.

Australian Inland Botanic Gardens
Big Brekkie & Market
Held on the 4th Saturday of the Month : 8.30am – 12noon What better way to start your week-end than relaxing with a delicious cooked gourmet Brekkie in the Australian Inland Botanic Gardens.  Come and taste the wonderful food and enjoy
Pick up homemade jams and pickles, craft, clothing and produce at the market in the city centre. Open 8am-1pm on the second and fourth Sunday of each month and for special events.
Merbein Street Market
Every 3rd Sunday of the month with over 100 stalls. Open 8am-1pm at Commercial Street and Elders Forecourt, Merbein.
What's on Mildura
November 'What's On' newsletter
(produced by Mildura Information & Booking Centre)
Mildura Visitor Information & Booking Centre
Ph: +61 3 5018 8380 or
Freecall 1800 039 043 (within Australia)
E: tourism@mildura.vic.gov.au
A: 180-190 Deakin Avenue
Mildura VIC 3500
Opening hours:
9:00am – 5.30pm Monday to Friday
9:00am – 5:00pm weekends & public holidays
Closed Christmas Day
What's on Wentworth
November 'What's On' newsletter
(produced by Wentworth Visitor Information Centre)
Wentworth Visitor Information Centre
Ph: +61 3 5027 5080
E: tourism@wentworth.nsw.gov.au
A: 66 Darling Street, Wentworth NSW 2648
Opening hours:
9:00am – 5:00pm Monday to Friday
9:00am – 1:00pm weekends & public holidays
Restaurants / Dining
Good Coffee
Desserts
Restaurants / Dining
Local Dining
Visit Feast street or many other local eateries